A late one! I know. And I've already done some December gigs, which I'll stick below. They were great gigs but more to come and then in January we're off to Tamworth.

What happened at the start of the month?

CK & the 45s smoked it up at Shady Pines Saloon along side the amazing Better Of Ted and the Sweet Jelly Rolls on the 1st of December. A mad night of Rockabilly, Western music, and Bluegrass.

So, what's coming up?
CK & the 45s go back in to Duo Mode at the newly opened Bootlegger Bar in Katoomba this Saturday evening from 9pm. 7th December 2019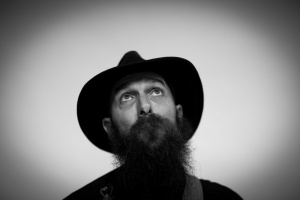 Kristen Lee Morris and the Dirty Snakes hit the Unicorn Hotel in Paddington on the 13th of December from 10pm
Rachael Brady and the Moonshine Special hit back at the New Ivanhoe Hotel, on the 19th of December. I'll be back with the band for our final show in Blackheath for the year, but not the final show for me in Blackheath.
CK & the 45s will be back at the Blackheath Bar and Bistro for another round of classic Western hits, and new originals to get you dancing from 6pm to 9pm
Saturday 21st December, I'll be back with Kristen Lee Morris again at the Ramblin' Rascal with the Dirty Snakes. We'll roast your ear drums with out swamp boogie.
We'll carry on to the next day at the Coast Hotel Budgewoi with Kristen Lee Morris and the Dirty Snakes. Check back for updates with start times for the 22nd December.
Ring in the new year with CK & the 45s at The Carrington Hotel, Katoomba. YEW!
We'll be there all night on the 31st of Dec 2019!