Man oh man! What a crazy few months.

What's been happening? Firstly, apologies for missing January and February. But I have a pretty good reason.

I've been busier than a thirsty camel at a waterhole.

So, where have I been?

Right up to Christmas was pretty busy. Then there was a short few days off, followed by intensive gigging. I was in Tamworth for the 2020 Country Music Festival for 10 day.

I returned home to spend just enough time to do my laundry and pack my bags for New Zealand!

We went to NZ for another 10 days. It was amazing. The sights, the places we went to. It was unreal.
NZ was very chill. Found some excellent hot springs with mineral water. It was warm. It was hot. It was soothing for this tired touring body!
I got back from NZ, hitting the ground running. Immediately performing with CK & the 45s at Yullis Brews, opening the show for Copperline. They sounded amazing. I was having a great time after so long away from the Bass.

This was immediately followed by hitting our usual haunt with Racheal Brady & the Moonshine Special at the Ivanhoe in Blackheath. It was also a great feeling picking up the double bass too. I missed played that big thing so much.

But there's no rest for the wicked, right after the gig I packed up, raced home, dropped off the double bass, picked up the electric bass, and waited for Kristen Lee Morris to arrive, pick me up, and we drove off to the Gold Coast. This was all after an entire day of teaching private music lessons. Phew!

The next day The Dirty Snakes played at Miami Marketta. What a great spot. Delicious food, and of course amazing music. There were lots of dancers enjoying themselves. But sadly we couldn't keep playing. We needed to head back to the hotel room to rest for an early start to keep driving the Agnes Blues, Rock and Roots Festival.

What an epic drive. But we made it there just in time to see Hussy Hicks rock out their set. In my opinion, they are the most talented musicians in the country. After that was 8 Ball Atkein, followed by Hatfitz & Cara, then us, then the amazing Tex Perkins.

Photos can be found at https://www.instagram.com/frycandyphoto/ – You'll need to follow them to gain access to their amazing photography. But here's a preview of one.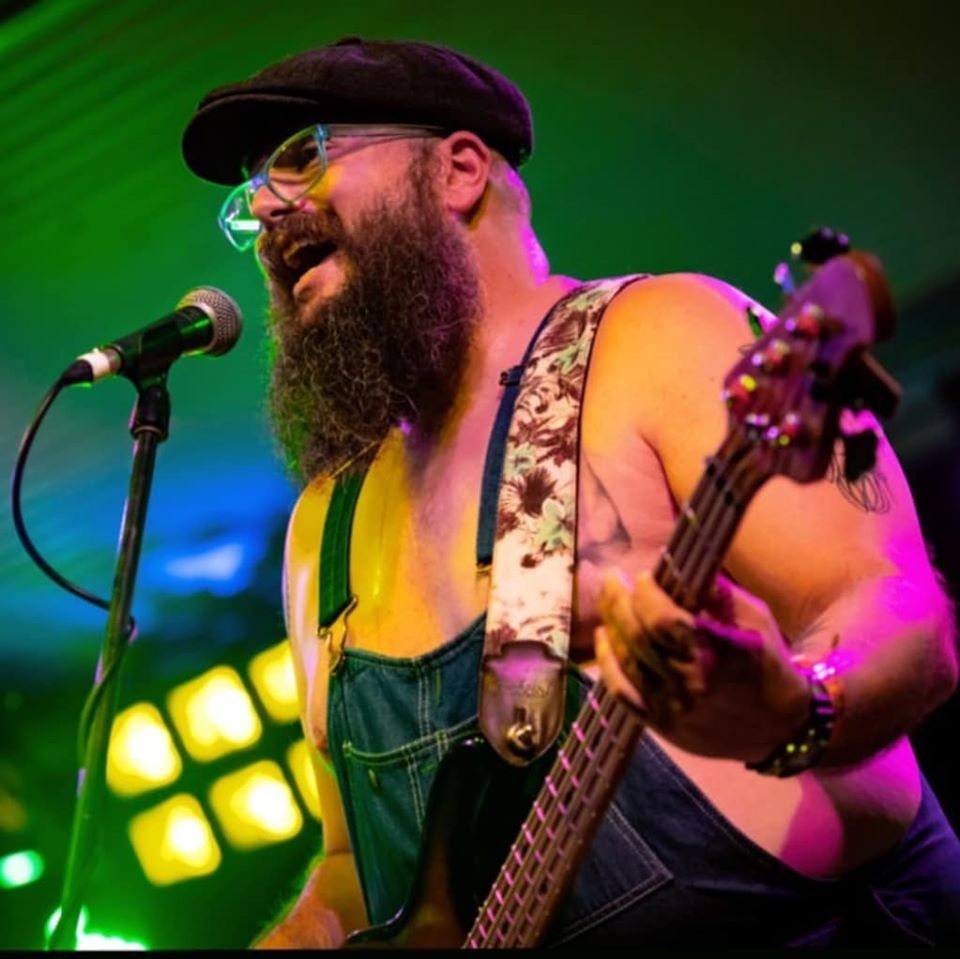 This festival was amazing, and I've heard a bit of feedback about us possibly returning next year. It appears that my outfit was a bit of a hit amongst some of the audience. Apparently a calendar has been suggested. We'll see what 2021 brings! Hahahhha.

I don't want to make this update too long, so I'll send out a March gig guide in a few days.

What an amazing start to the year!